Posted by Janet Richards Chasse on May 12th 2021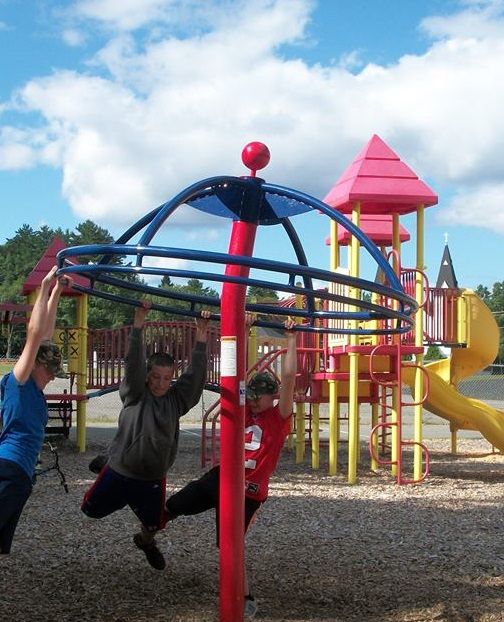 School Playground
If you're spending time with kids, playgrounds are the place to be. And although they are not huge and fancy, there are five in the Moosehead region.
The biggest one is out behind the school, the Riley M. Lizotte Memorial Playground. There are climb on toys for all ages, swings and a sandbox. This playground can keep kids busy for a long time, there are some shady spots with benches too.
Shirley Playground
Take a ride into Shirley, just off Rt 15 before Greenville, and stay on the main road, up a hill. On your right, across from the cemetery, is a nice, although small playground at the old school house. There's a toddler slide, swings, climber and for something different, a merry go round. They have a freshly tarred basketball court, and keep balls there to use. There's a picnic table with a roof.
Then we have a small playground at the Jct Wharf, over by the railroad bridge. There are a couple of swings and slides on a climbing ship, and a wooden train to play on. There are covered picnic tables on the wharf, and it's the only playgound with a bathroom and changing room. The beach is nice for swimming, happily we haven't had any geese there for a couple of years. You many get lucky enough to see a train go by, floatplanes take off, and of course lots of boats coming and going.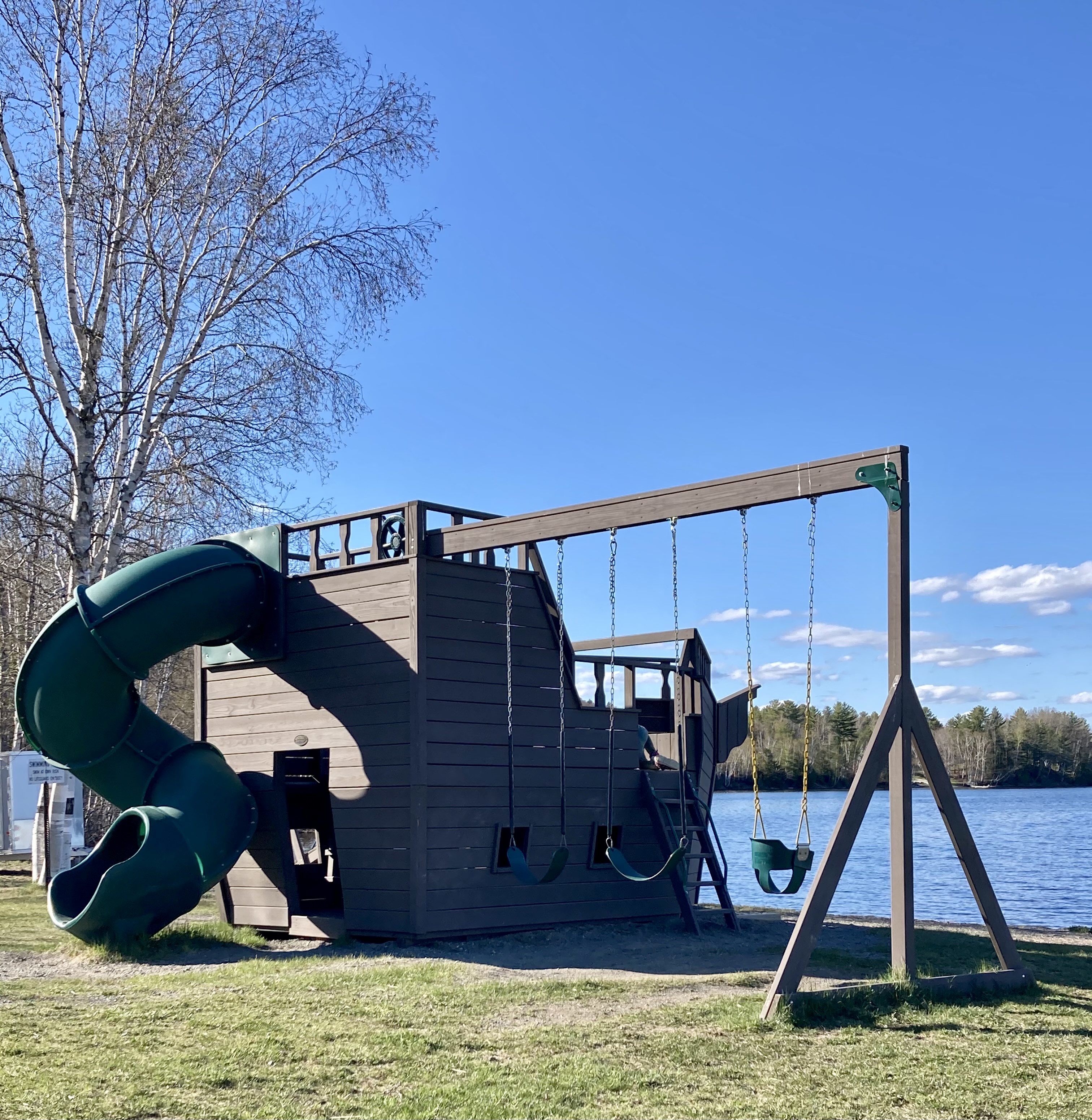 Jct. Wharf
The oldest playground is the Pine Grove. I played there as a kid, on the same swings and slide, 60 years ago. There is a newer climbing toy, and the town just added a new picnic table with a roof. A nice place to stop and have a lunch, it's cool and quiet there. None of the equipment is suitable for preschoolers. To get there go up Washington Street, it's your first left about quarter of a mile up.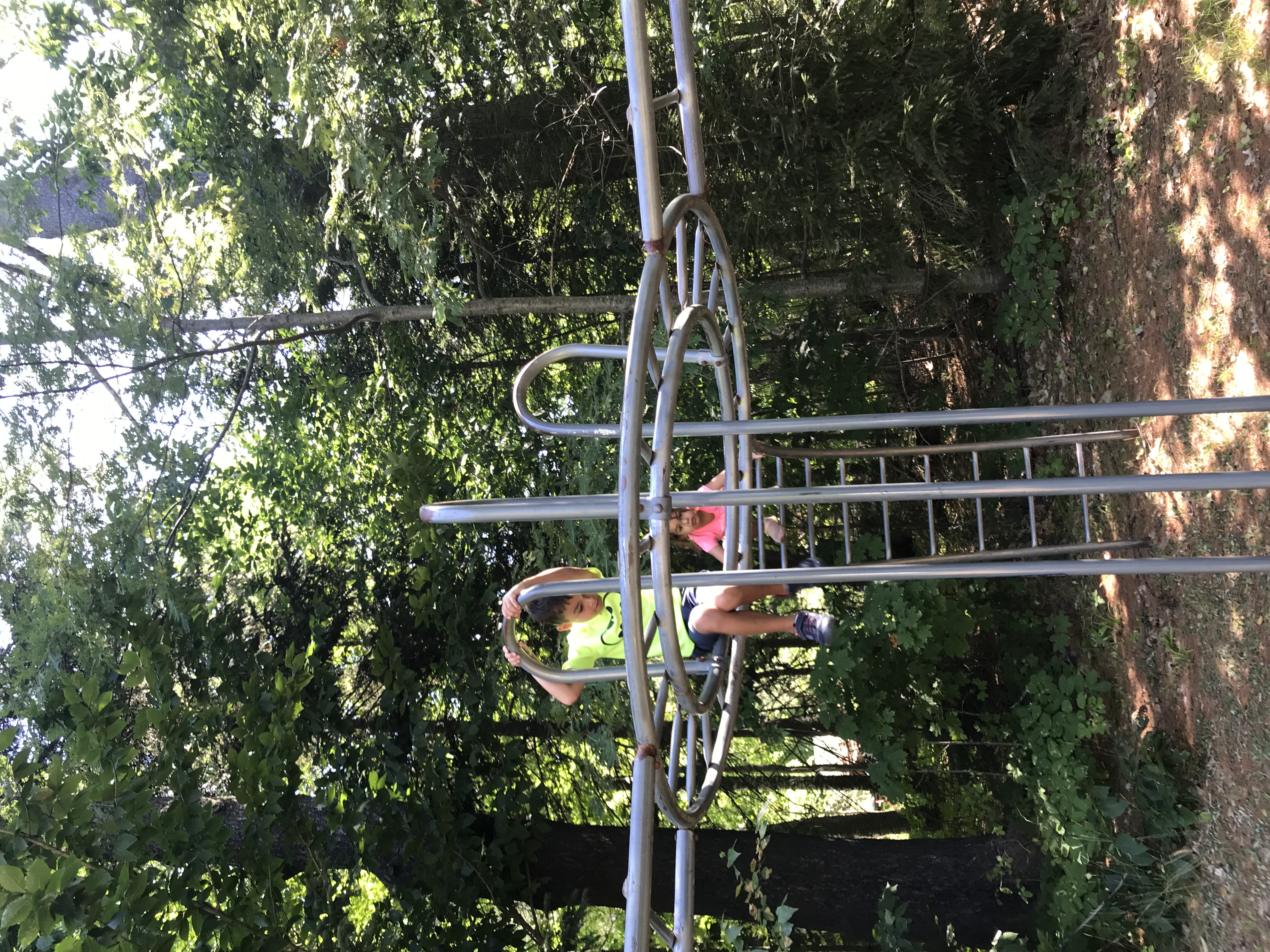 Pine Grove
The best part about the Lily Bay State Park play area is the beach, it has some of the warmest water Moosehead has to offer. There is a one large piece of climbing and sliding equipment, and a swing set. There is a volleyball net, basketball hoop, and horseshoe pits. There are grills and picnic tables, and outhouses. You do have to pay to get in to the park.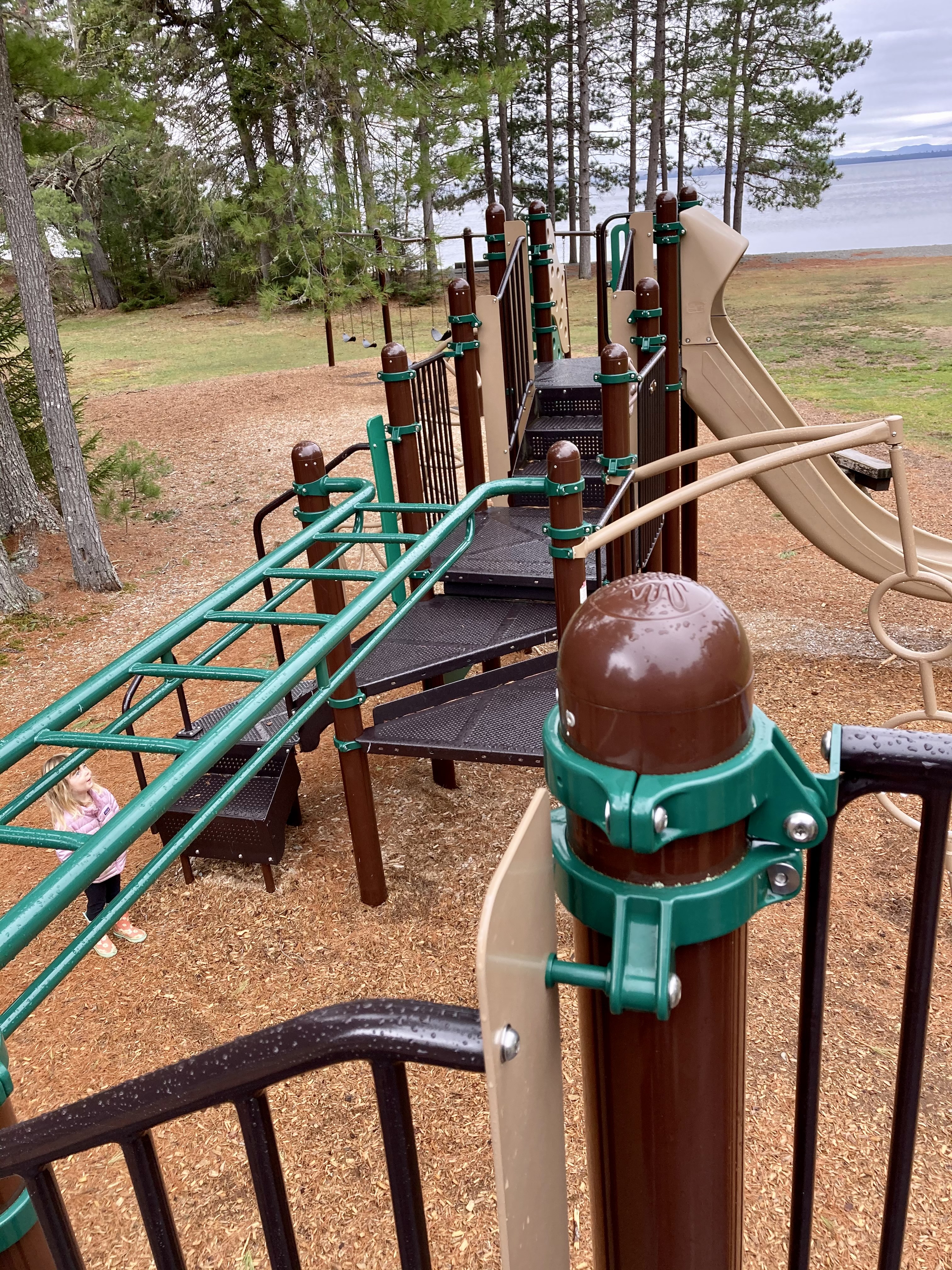 Lily Bay
All of the playgrounds are carry in/carry out with trash. If trashcans were there, animals and birds get into them and spread it. They all have picnic tables. Enjoy!!