Posted by Janet Richards Chasse on Apr 21st 2018
You would think, since there's not much going on up here in the woods, we would have a better grasp of the slate industry in a town just 20 miles south of us. Not me. When I thought of Monson slate quarries, I thought of bottomless pits where divers searched for missing people occasionally. I know people with slate roofs, my Grandmother had a slate sink (wish I had it now), but I thought quarrying was a thing of the past. Sure, I drove by that pile by the defunct garage on the corner in Monson, but thought those were leftovers too.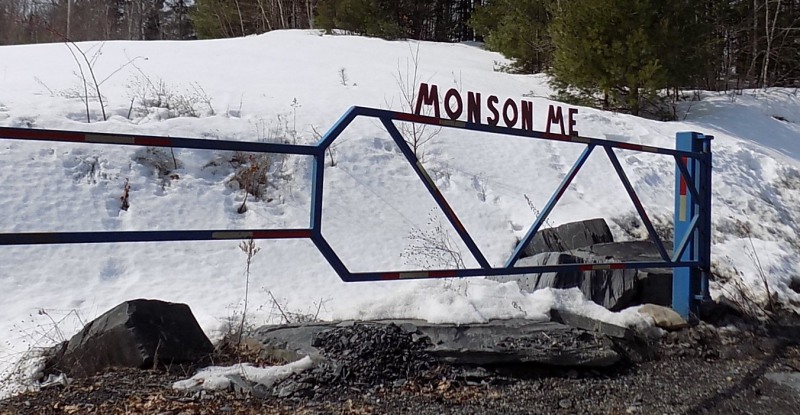 Then I got a call from Wendy Russel of "Creations by Wendy" from Monson. She wondered if I might be interested in some of her slate products. I was, and when I went to pick them up, I was very surprised to see a slate business in full operation. Wendy runs her workshop out of a bigger shop, Sheldon Slate Products. She showed me around and it's quite an operation! They still quarry, and they manufacture lots of kitchen, bath and flooring products still popular today.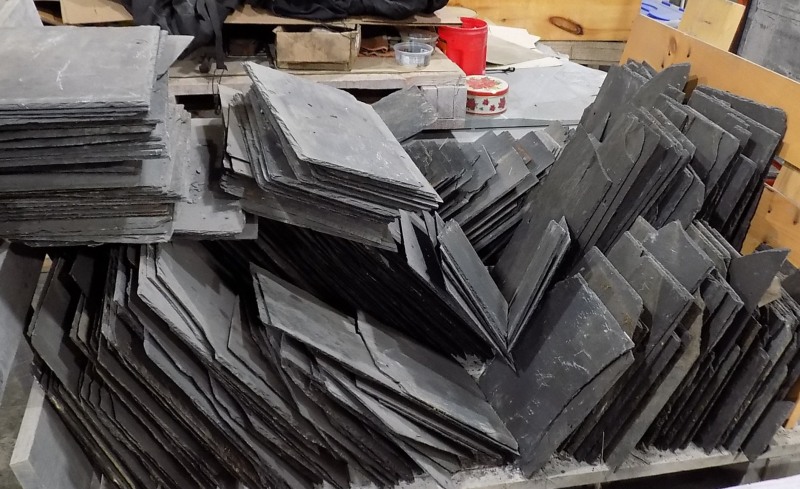 Wendy creates her own templates and uses a couple of different processes to cut the images in the coasters, trivets and trays we're carrying. She hand cuts, sands and thoroughly cleans each piece. She has already done a couple of custom names, please give me a call at 207.280.0817 for that information.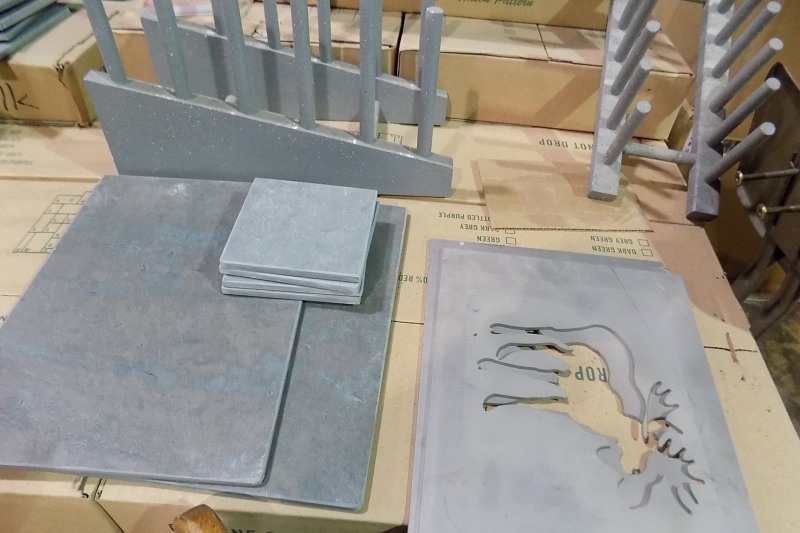 I really love these, and the people who have been buying them do too. The slate is so pretty, varying shades of gray with sometimes a bit of quartz running through it. Slate is non porous and antibacterial.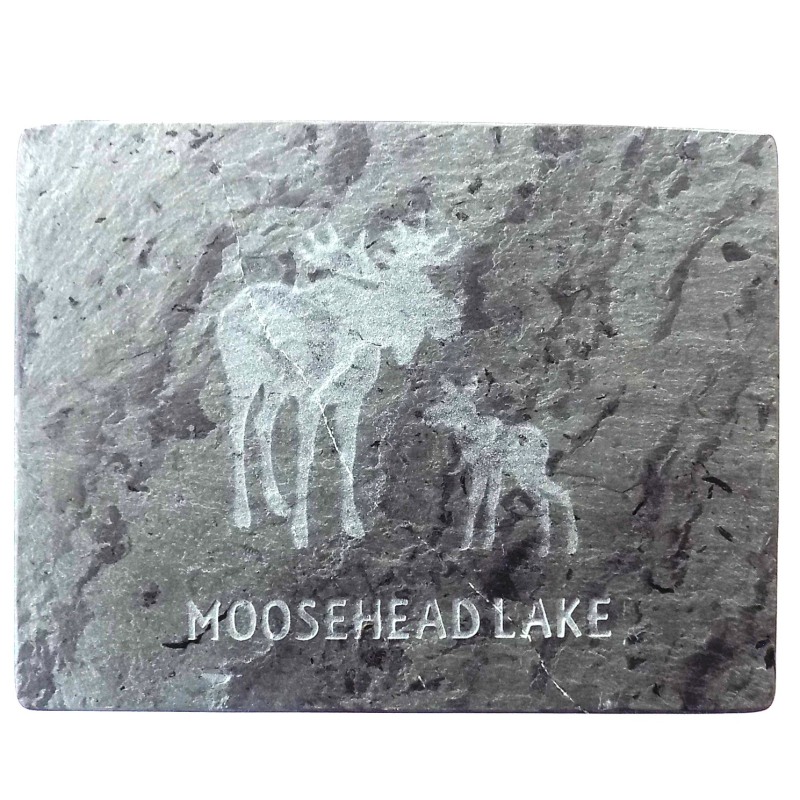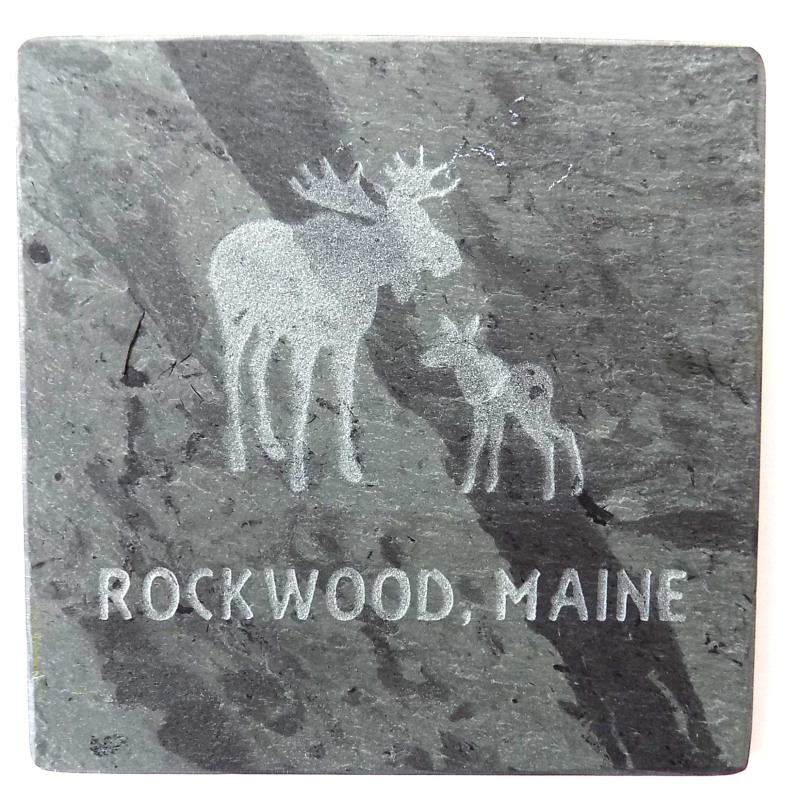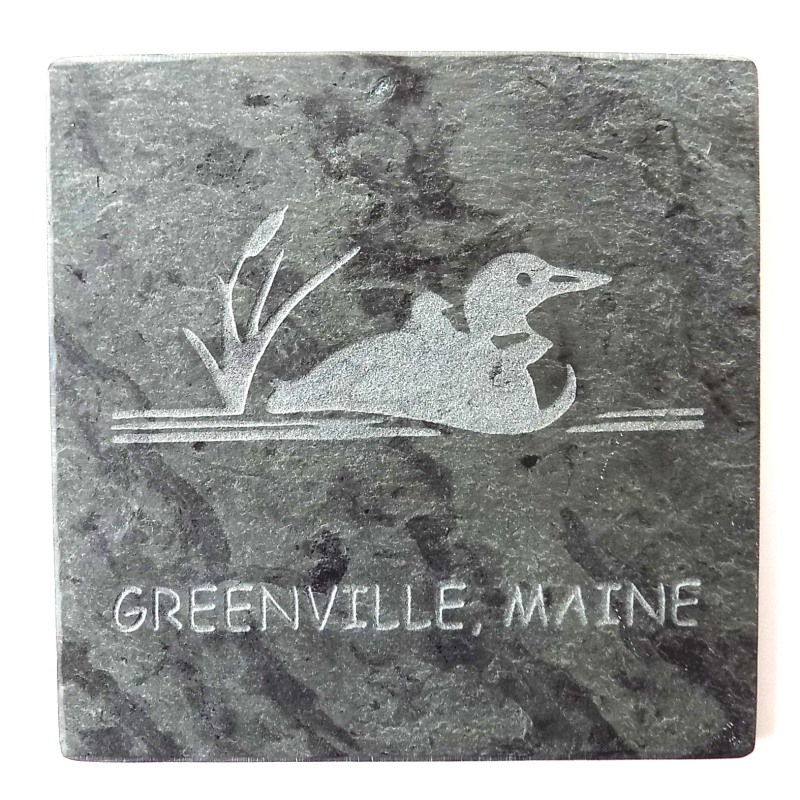 I think these will be very welcomed gifts, for anything from birthdays to Mothers and Fathers Day. Or, you know I'm always a fan of you treating yourself. To see Wendy's products, Click Here